XLPE Insulated Power Cable
HOME

Product

XLPE Insulated Power Cable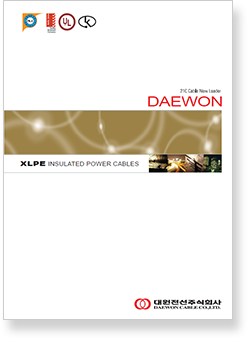 XLPE Insulated Power Cable
XLPE CABLE is Cross-Linked Polythylene insulated cable.
Polythylene has a linear molecular structure as shown in flg. A and bunched as in fig. B.
Molecues of simple Polythylene, which are not bonded chemically, will be deformed at high temperature, while Molecules of XLPE, bonded in a three-dimensional network as shown in fig. C, has a strong resistance to deformation even at high temperature. The excellenat electrical and physical properties of Cross-linked Polythylene make it an ideal insulation material.
It has excellent heatproof and waterproof chracteristics, and resists weathering, chemicals and oil.
The execllent resistance to thermal deformation and excellent aging property of Cross-Linked Polythylene permit it to carry larger allowable currents under normal, emergency or short circuit conditions.